Clownfish for sale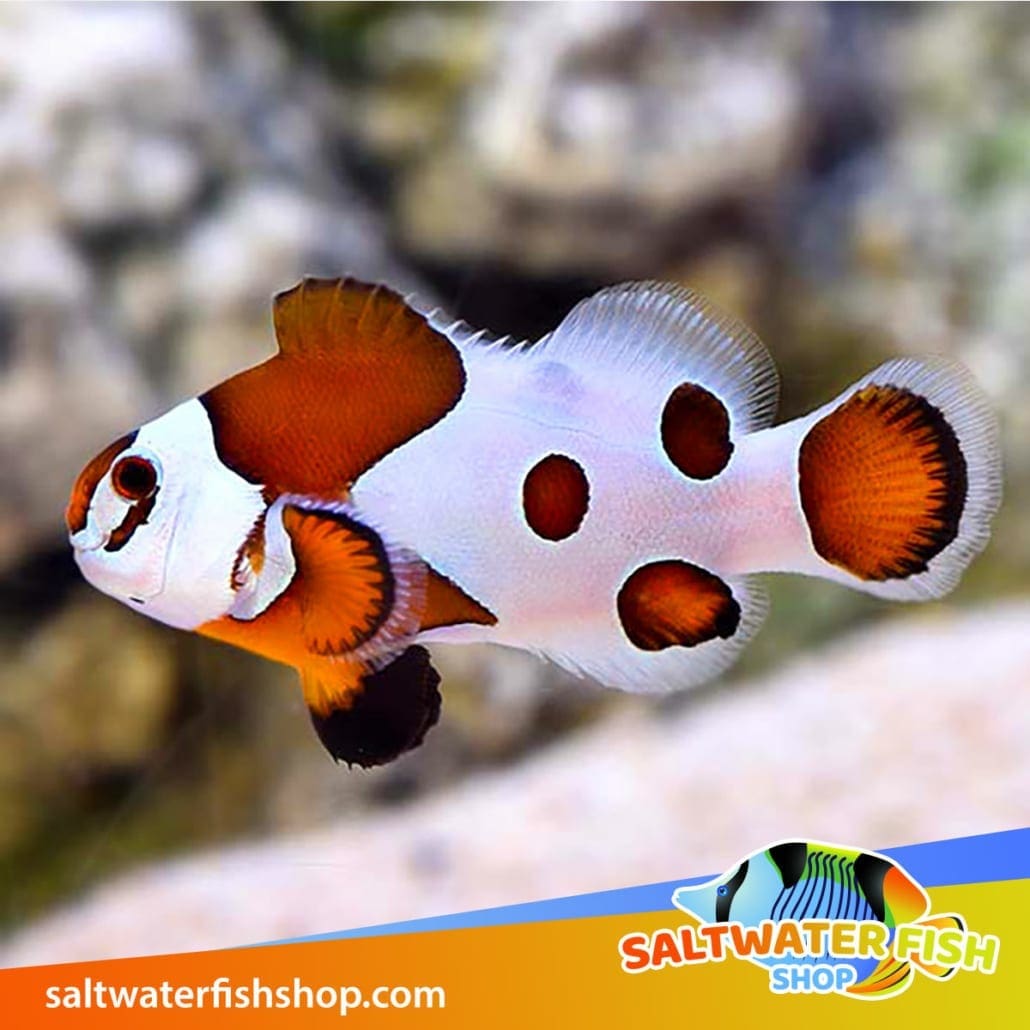 Looking to buy top quality clownfish for sale as well as captive-bred saltwater fish for sale at amazing prices?  Saltwater fish shop is your source for the widest variety of live clownfish for sale near me, shipped nationwide!
Saltwater fish shop offers a wide variety of saltwater clown fish for sale online.  All of our clowns are captive bred and the highest quality you will find anywhere.  Like all of our live marine fish, our clowns come with our full live arrival guarantee!  Be ready to check out some serious variety! Our captive breeding facility works with literally the largest selection of clowns in the industry!
 Clownfish morphs for sale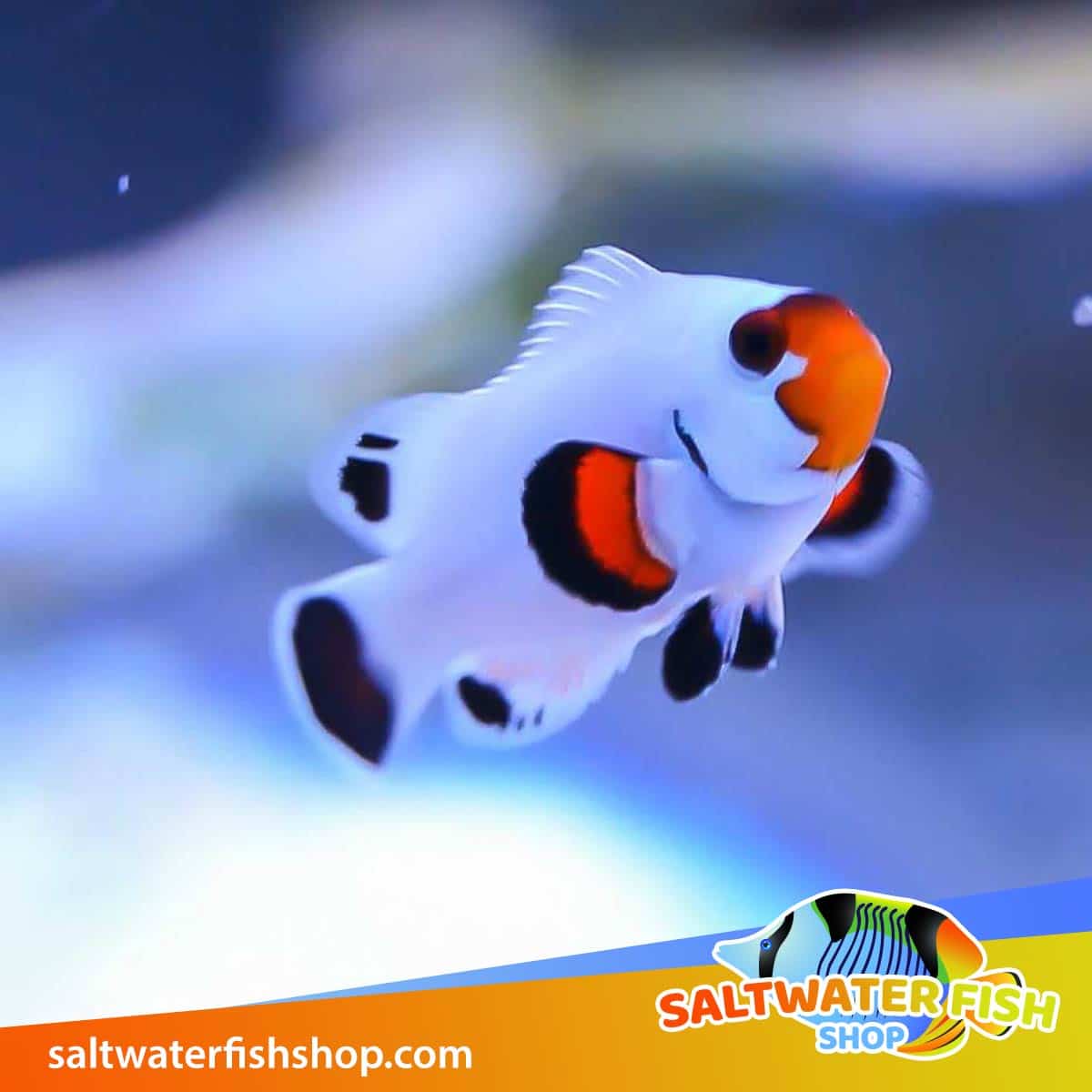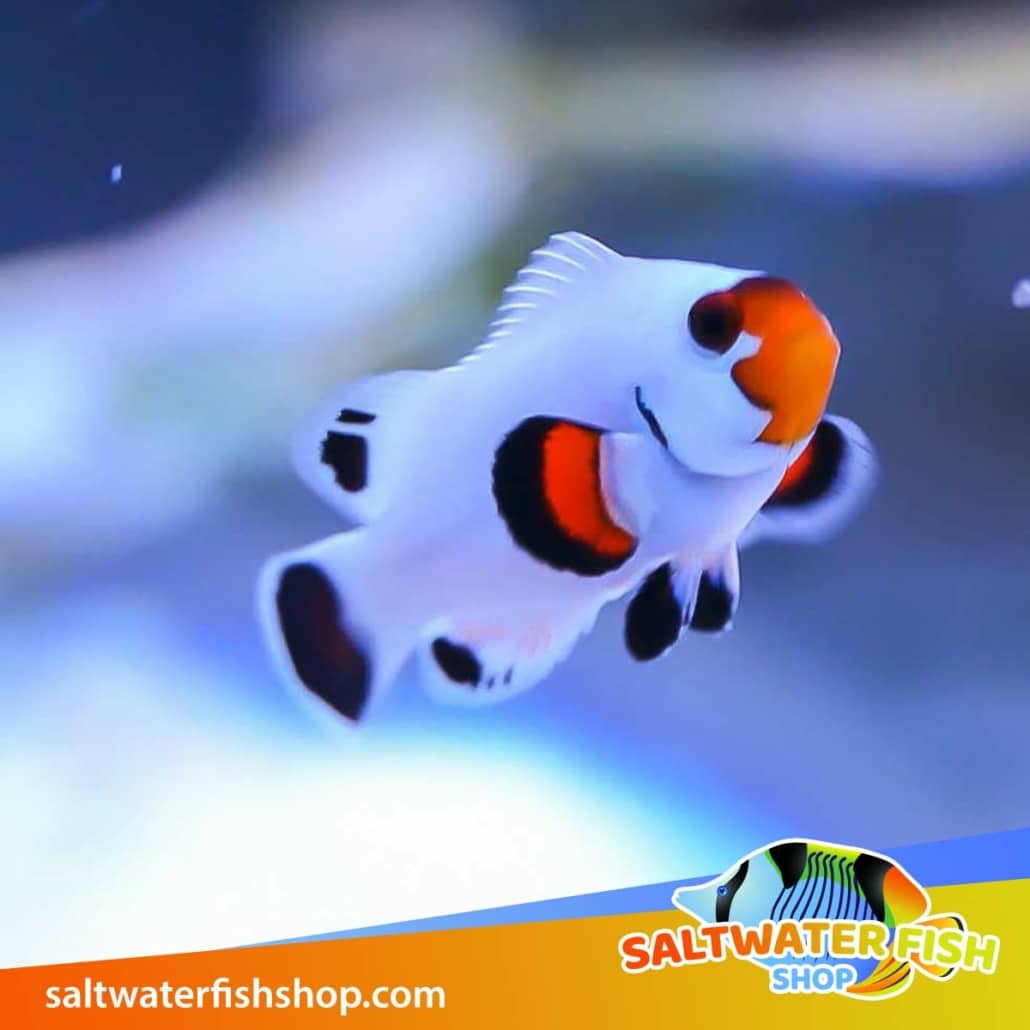 Marine Clownfish
A large variety of clownfish morphs for sale exist thru the work of salt water fish breeders.  Throughout careful cross breeding and isolation of certain genetic color patterns, there are nearly 100 varieties of the false percula clownfish for sale.  Different types of clowns include some of the more common as well as rare color types.  All of our baby clownfish morphs are captive bred and raised and are as "hardy" as they are beautiful.
Clowns are known for their fun personalities, beautiful colors and sweet disposition.  As community fish there aren't many species you cannot place with clowns.  These guys eat basically everything (we feed a variety of meaty and algae based foods) including flake, pellet, frozen and live brine shrimp.  Keep in mind that you can have multiple clowns in the same tank as well.  Overall most species get along well with each other and other inhabitants of both the fish only and reef tanks.
ocellaris clownfish for sale
The most popular of all is the Ocellaris clown.  These guys are super cute, start off small and reach the size of about 3″ at full or show size.  Living for up to 8-10 years these can be a long lived aquatic resident of both reef and fish only setups.  Reasonably priced, easy to feed and care for, no wonder clowns are some of the most popular of all marine fish for sale.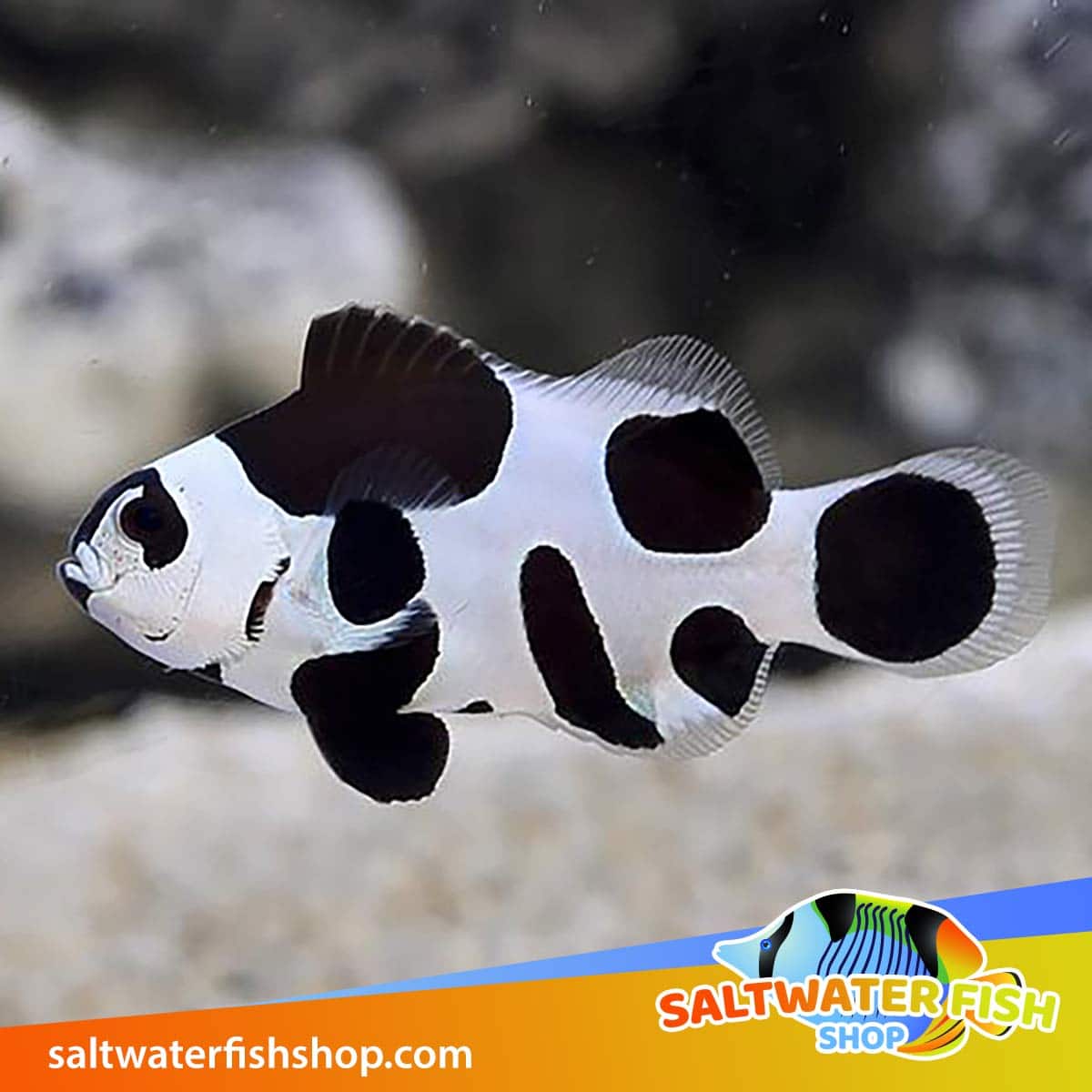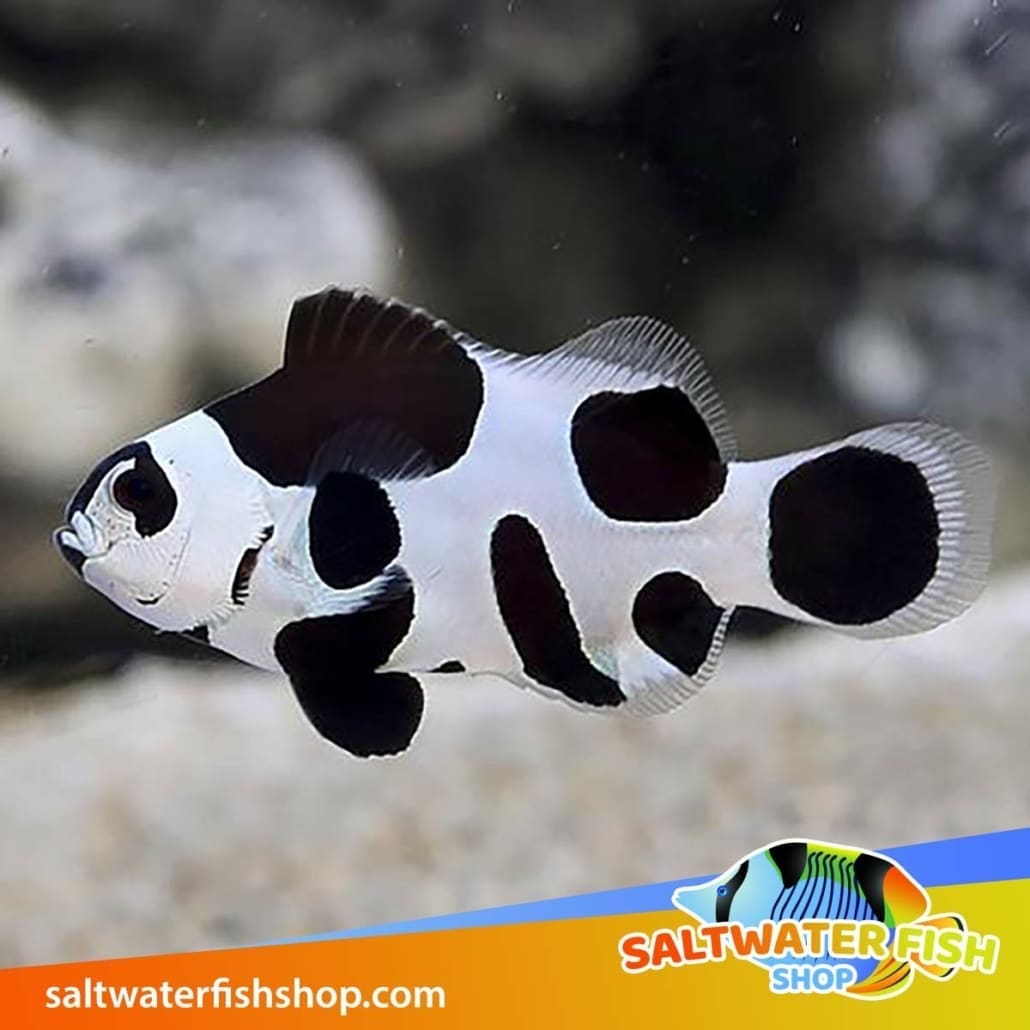 Clownfish for sale near me
Did you know that there are tons of types of Ocellaris clownfish for sale to choose from? The ocellaris clownfish has been captive-bred and now is available in a wide variety of colors and clownfish color patterns.  Some of the most popular clown fish on sale are captive bred.  Captive bred marine fish for sale are now available across many families of species.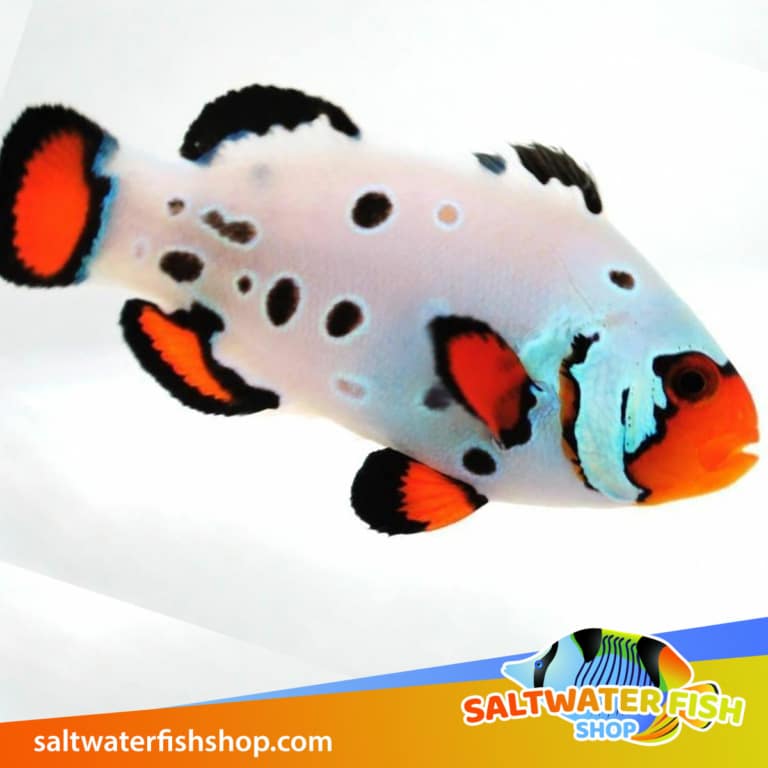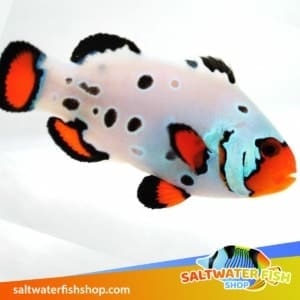 When choosing a pet clownfish you have the ability to choose a clownfish color morph from within subspecies.  For example, the most popular of all designer clownfish is the ocellaris family.  Maroon clownfish for sale are also very popular and now available in different varieties.  Lightning maroons for example are some of the flashier of all maroon clown fish morphs.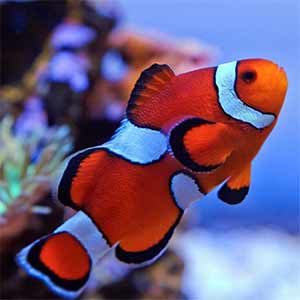 Before purchasing your very own midnight clown fish for sale, be sure to read Salt Water Fish Shop's clownfish care sheet to ensure proper care and proper clownfish care for your new clownfish.  Popular tank mates for the clown include a variety of tang or surgeon fish as well as blennies, gobies, and marine angelfish.
Clownfish care and available color morphs
Below you will find detailed information on clownfish care provided by our biologist including the following:
Clownfish morphs available at SWFS
Here at SWFS we pride ourselves on having the largest selection of marine Clownfish at the best prices.  Not only are our prices great, our shipping is flat rate no matter how many fish you purchase!  We ship overnight to your doorstep year round with a full live arrival guarantee.  Check back often because we are always developing new varieties of the marine ocellaris clownfish for sale and update our inventory daily!